When the Rocky Mountain ATV MC WORCS Series presented by Toyota and Dirt Wheels kicked off its nine-race series this year, SXS racers from all over the country converged in Las Vegas for another season of racing. Little did they know that the Pro championship would come down to the final race of the season.
The series held nine races throughout the Southwest. The season kicked off in Las Vegas at Orleans Arena with the unique pavement, dirt, and motocross race. It held races at traditional venues at Lake Havasu, Cedar City, Sand Hollow, Glen Helen, as well as events at Mesquite MX and Canyon MX. The season finished off with the SXS World finals in Primm, NV with a two-race format that featured both short course and desert races.
With the cancelation of the second-to-last round of competition at Mesquite MX due to a fatality on track, series officials elected to award double points for the short course portion of the Buffalo Bill's doubleheader. That resulted in Cody Bradbury snagging the points lead that David Haagsma had held for most of the season and ending the season as the SXS Pro champion.
Bradbury had to work for it this season after an early DNF put him behind in points. He won two races—at Sand Hollow and Cedar City—and earned five additional podiums. At the final race, he overcame a difficult qualifying spot to finish third in the short course event, making up 12 points in the process. He scored eight in the desert race, one spot ahead of Haagsma, and clinched the title by just six points.
"I've taken third the last two years, so I came into this year solely focused on the championship," said Bradbury. "I had the one DNF and that made it close. I'm glad to get it done for Polaris. They are huge for me. I'm pumped to get the win for them and go into next year with the no. 1 plate."
Haagsma also had two victories this season in his Polaris, at Lake Havasu and Glen Helen, and scored two additional podiums. Up until that final race, Haagsma had a strong hold on the points lead, but it slipped from his grasp due to mechanical issues during the desert race.
"We had a great year," said Haagsma. "We had a couple wins and a lot of podiums. I'm very proud of what we accomplished. Second is the first loser, but it is a still a big accomplishment. It definitely gives me motivation for next year."
Nic Granlund finished third in points in a Yamaha YXZ 1000R. Though his best finish was a runner-up effort during the Primm finale, Granlund ran consistently in the top five all season.
"The year started out great, but midseason I had some minor mechanical problems," said Granlund. "I'm really happy with my program."
Beau Baron finished fourth, just a single point behind Granlund and six points ahead of Ryan Piplic. Baron won Canyon MX round and earned two additional podiums. Interestingly, Baron will drive a Polaris RS1 in both classes next season. Though he'll be competing in a naturally aspirated car against the turbos in the Pro class, that move worked out for Haagsma last year, handing him the Pro title.
"I want to change it up next year," said Baron. "I'm kind of bored. So I pulled the trigger and I'm going to make it work. I'm having Sparks build me a hot motor and since it's an NA car, I know I'll have consistent finishes. Plus I can fit two in my trailer."
Polaris RZRs won every SXS Pro race this season, including a victory by Ronnie Anderson in the season opener in an RS1. Ronnie and RJ Anderson finished out the season with a strong showing for the Minnesota Company, sweeping the two-race season finale.
"It's so cool to come here and see RJ and Ronnie shredding it on a doubleheader day was so cool," said Polaris' Evan Schendel. "They just crushed it. The RS1 Ronnie ran is pretty much stock and he's been driving the pants off it. RJ's Turbo S is also pretty much stock and he showed people in built race vehicles how it's done."
Polaris will have to contend with more than just Yamaha next year, as Can-Am is slated to compete in WORCS with brothers Cody and Hunter Miller.
The Pro Stock SXS class was again a battle to the finish, and consistency won out as Baron locked up the championship. Along with his two victories—at Lake Havasu and Cedar City—he only missed the podium twice: at the season opener and in the finale, where he was driving for points. Baron is now the first 10-time WORCS champion and has earned titles in both UTV and ATV competition.
"I didn't want to do anything crazy in the final rounds," said Baron. "I was just trying to get through it to get that championship. I'm even more stoked it was in Pro Stock because it's more driver focused and more competitive."
Corbin Leaverton was competing in his first full WORCS season and finished a strong second in points, just eight spots behind Baron. Leaverton came on strong at the end of the season and out-dueled Baron to win the Mesquite round. He earned four additional podiums on the season.
"I'm happy with how the season worked out," said Leaverton. "To come out second was great for me. I was up on the podium for the majority of the time, got a win, and it will be a great stepping stone to go for the championship next year."
Matthew Hancock finished third in points. Hancock won the Glen Helen round and scored two runner-up finishes in his Polaris. It marked his second consecutive season finishing in the top three in points.
"I love racing the stock class car," said Hancock. "That class tends to always have tight races, which is fun. There was some tough competition in this class, so to finish on the podium in points for two years in a row is a big accomplishment. The Polaris RZR just ripped this year."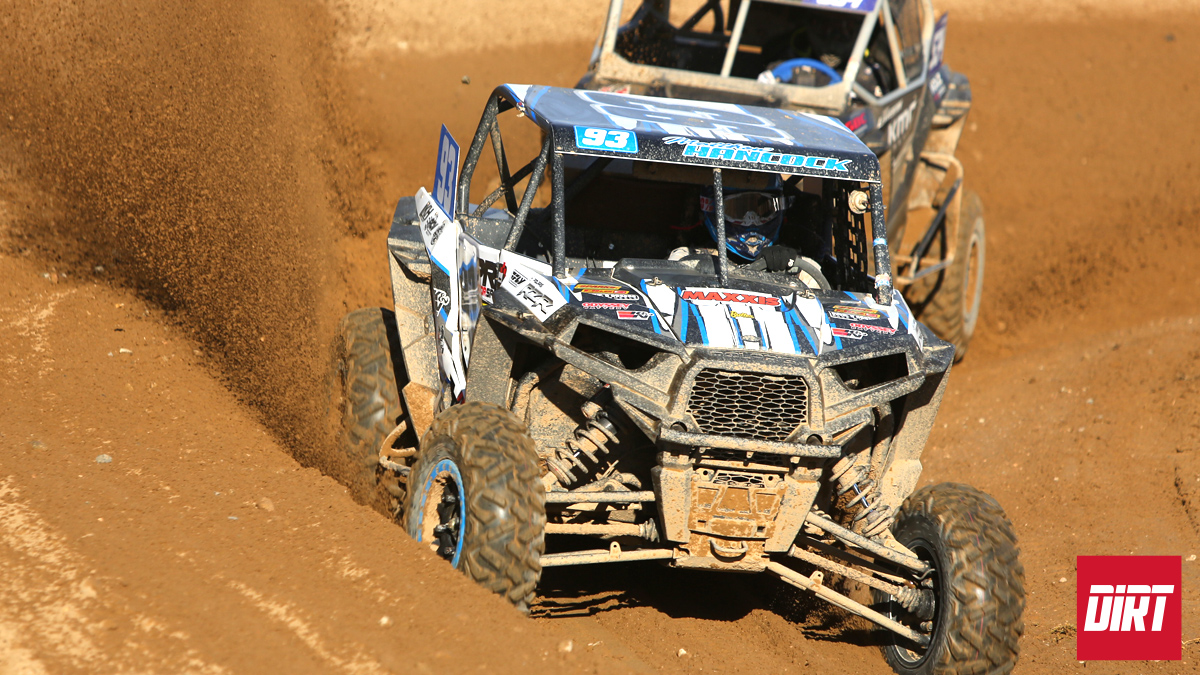 Randy Romo finished fourth in points on the merit of a pair of podiums in his Holz Polaris RZR. Granlund finished second in the season opener and won the second round at Canyon MX. He closed out the season with a pair of runner-up efforts, but four finishes out of the top ten relegated him to fifth in the final order. Stacey Pike was sixth in points with four top-five finishes.
The WORCS Series changed ownership during racing season and will see a change in the way it runs its races next season. The motorcycles will run separately with the SXS and ATV races racing on their own combined weekends. The 2019 WORCS SXS racing season starts January 26-27th at Buffalo Bill's Casino & Resort in Primm, NV. DN